from Bella - Sunday, February 06, 2005
accessed 1940 times
If you have any information or pictures of Philip Slown, your help is needed.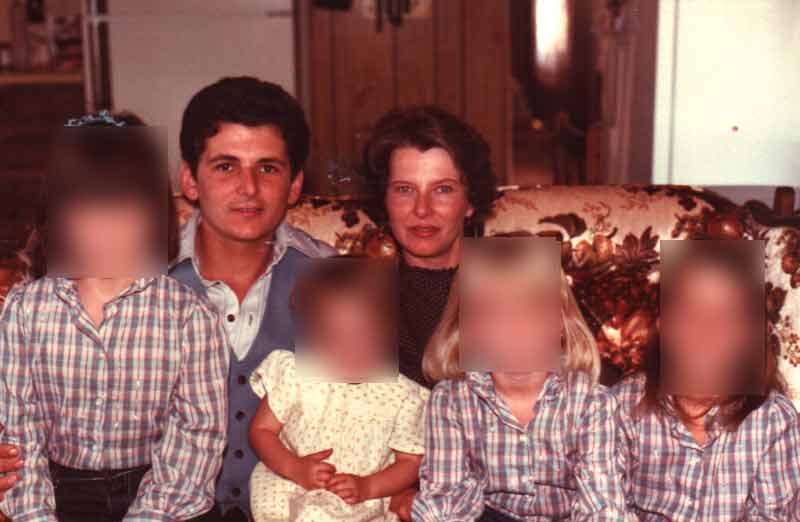 The following is information regarding Philip Slown and his connection with FCF. I am posting it for my uncle, Jim LaMattery. Also posted is a picture of Slown, his then wife, and some of the young girls he abused - my cousins and sister.




From Jim LaMattery




For complete copies of the case file regarding Philip Slown aka 'Jay,' aka Philip Slown, aka Philip Salazar, please email me at jimlamattery@hotmail.com.




Does anyone out there have a recent pic of Slown? If so, please email it immediately to me for use on an upcoming TV broadcast. Also, this man brutally raped and beat my young daughters and nieces. I believe that he may have hurt others. The FCF, and Family did nothing to break his cycle of abuse. They may have perpetuated it by coercing my niece not to turn the court's finding of sexual abuse committed by Slown to the FBI. On the FCF's 990's (Federal Tax Returns) payments to Philip Slown and his foundation "From The Heart" are substantial. More than $28,000 was paid to "From the Heart" in the very year of this adjudication-1998!





If anyone has been abused by this man, the time to come forward and substantiate your allegations is NOW. Ex-communication was merely dumping this sexual predator into our neighborhoods. It was grossly irresponsible of TF and FCF to not inform authorities of his behavior. Instead of informing the public, FCF chose to pay large sums of money to Slown and his charitable foundation called "From The Heart." I need information and help on this case as soon as possible. Slown was last in the San Francisco area and is not reachable by phone as it was recently disconnected.




Thanks-Jim